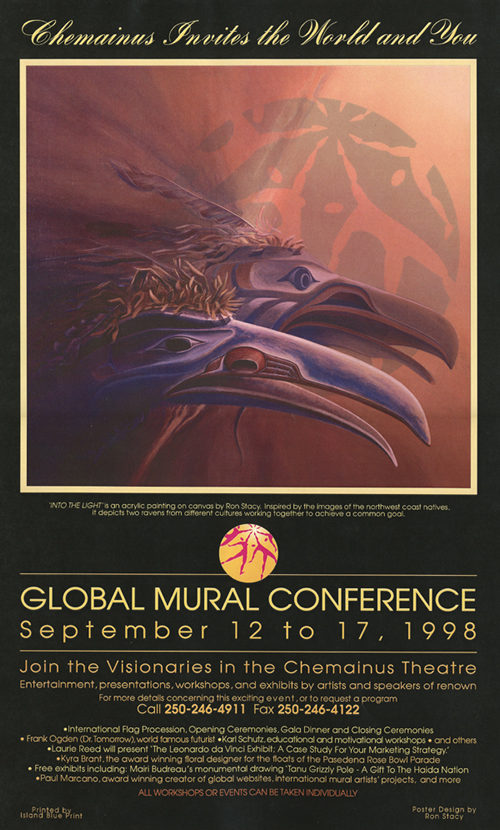 CHEMAINUS, BRITISH COLUMBIA, CANADA
1st Global Mural Conference (1998)
www.muraltown.com
Chemainus was a saw mill town on Vancouver Island, British Columbia, which faced a bleak future when its MacMillan Bloedel mill closed. But it refused to die, and created the concept of telling the town's history on outdoor murals by leading Canadian artists … and the tourists came to see them. Today the small town is a byword for self help in the face of adversity. And in 1992 it opened its own professional theatre as well. During March and April 2001, visits by other mural communities were made to Chemainus, 29 Palms, Katikati and Bowen to meet the people who had achieved very effective results from the economic activity resulting from additional tourism due to the attraction of the murals. In 2017 international visitors continue to be fascinated by these outdoor art galleries.
CHEMAINUS, BRITISH COLUMBIA, CANADA