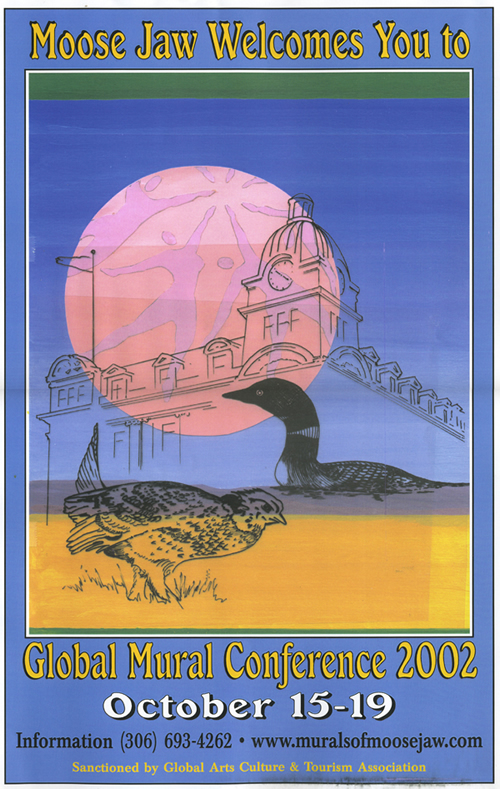 MOOSE JAW, SASKATCHEWAN, CANADA
3th Global Mural Conference (2002)
www.moosejaw.ca/murals
The Murals of Moose Jaw program gives visitors the opportunity to see Moose Jaw on a grand scale. Scenes depicting Moose Jaw's early history can be found on the sides and fronts of buildings throughout the downtown core. Paintings, glass works, and a bas-relief all provide insight into the development of Moose Jaw.