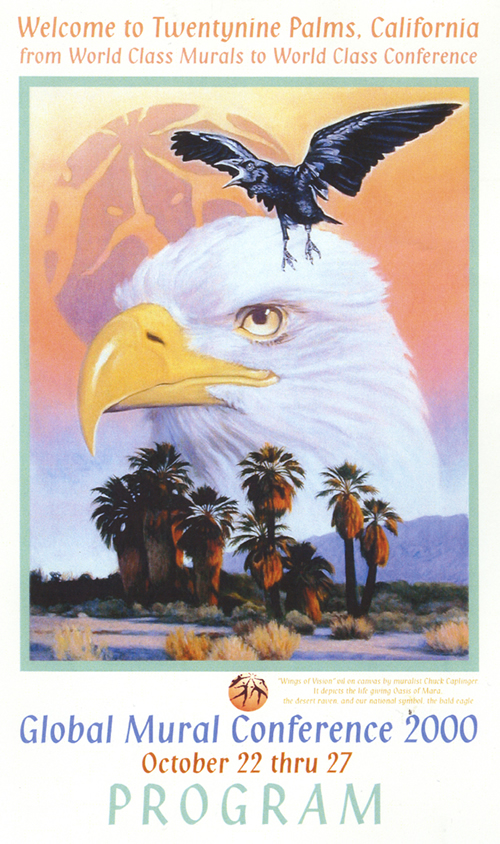 TWENTYNINE PALMS, CALIFORNIA, USA
2th Global Mural Conference (2000)
www.action29palmsmurals.com
The OASIS OF MURALS in Twentynine Palms, California, was started in 1994 by a local Merchants Committee, which became the non-profit Action Council for 29 Palms, Inc., in 1995. By 2014, they had commissioned 26 outdoor murals, illustrating the colorful history of Twentynine Palms and portraying the flora and fauna of the Mojave Desert and neighboring Joshua Tree National Park. The murals helped to generate a renaissance in the community, creating new art events and art venues, attracting artists, and restoring a sense of community pride.
TWENTYNINE PALMS, CALIFORNIA, USA