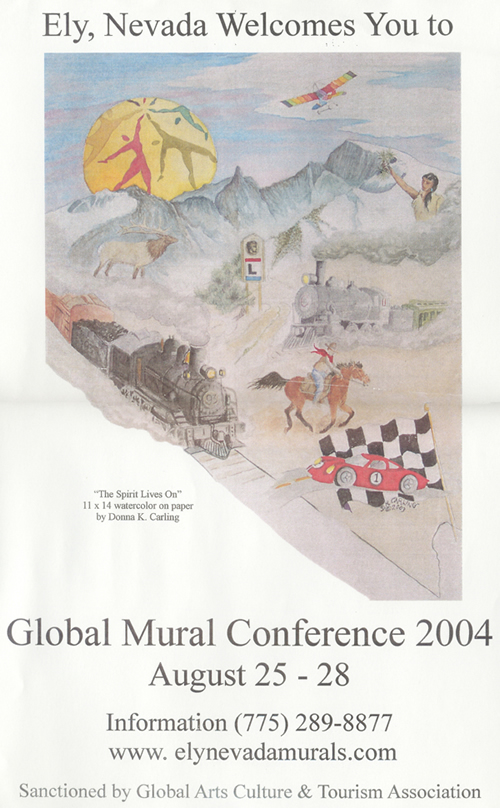 ELY, NEVADA, USA
4th Global Mural Conference (2004)
www.travelnevada.com/discover/26344/renaissance-village-and-murals
The Ely Renaissance Society was formed in 1999 to renovate and preserve the downtown Ely area by creating an outdoor cultural art gallery depicted in murals and sculptures winding through the historic downtown. Recognizing the richness of Ely's history, the theme « Where the World Met and Became One » was chosen, which tells the story of various ethnic groups who came to eastern Nevada to work in the mines, ranches, and businesses. The groups brought a rich diversity to the community. There are nearly 20 murals and sculptures spread throughout the town of Ely. Many can be seen on a walking tour of Ely's downtown area.