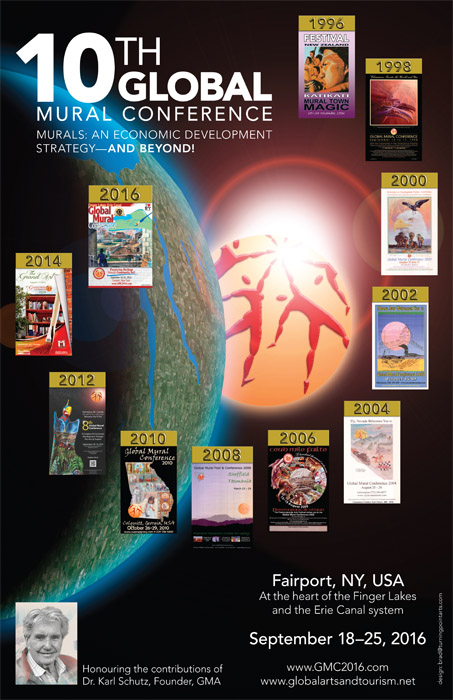 FAIRPORT, NEW YORK, USA
10th Global Mural Conference (2016)
www.gmc2016.com
Their region took a turn on the world's stage when Mural Mania hosted the 10th Biennial Global Mural Conference in Fairport. The 2016 conference theme, "Preserving Heritage Through Community Art," shined a spotlight on the magnificent historical murals commissioned through Mural Mania depicting the everyday slices of life and signature events that shaped the rich cultural history along the Erie Canals National Heritage Corridor. Several features of the Conference will spread into the surrounding the Finger Lakes region of Upstate New York. Conference highlights included the Erie Canal Heritage Mural Expo at the Woodcliff Hotel & Spa in Fairport, where everyone of all ages were invited to watch and interact with both international and local artists from China, Argentina, Australia, US and Canada.