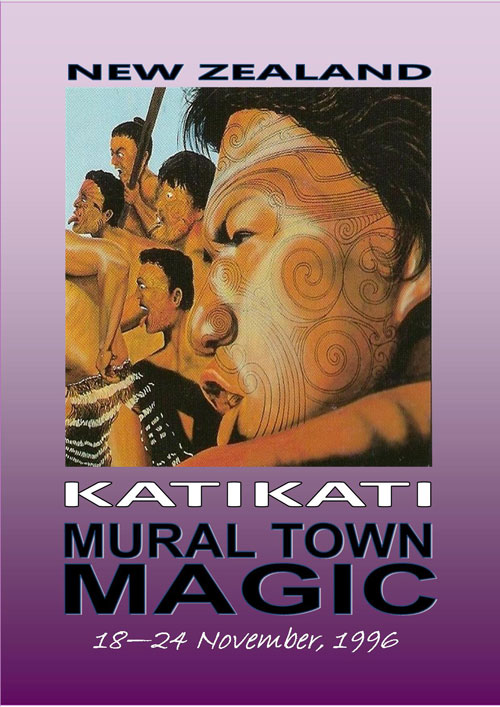 KATIKATI, NEW ZEALAND, NORTH ISLAND
International mural festival (1996)
www.muraltown.co.nz
Every town and settlement in New Zealand has its history. Together, they form the story of our people, of Maori and Pakeha. In Katikati you can see that history every day, not in a gallery or a museum, but by walking down the main street. In 1990, at a time when Katikati was facing an economic downturn, a group of volunteers decided to lift the spirits of the local community and to attract visitors by painting our unique history on the walls of the town. Thus, Katikati Open-Air Art Inc. was formed, and is responsible for the many murals, sculptures, carvings and weaving you will discover as you explore this website.