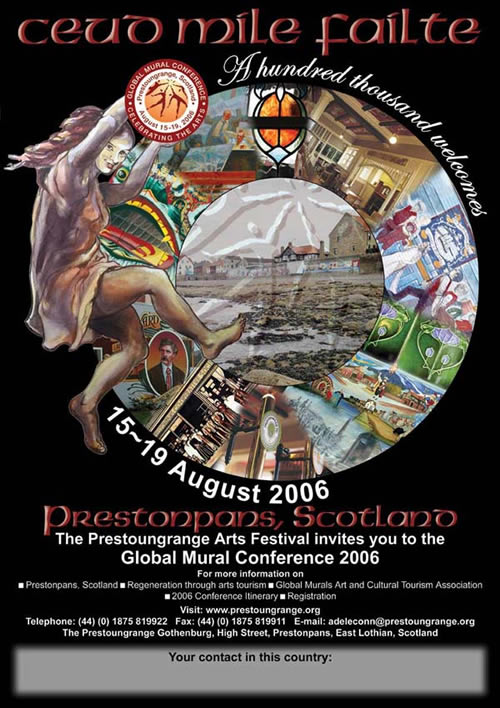 PRESTONPANS, SCOTLAND, UK
5th Global Mural Conference (2006)
www.prestoungrange.org/arts-festival/html/murals/murals.html
They are painting Murals to honour the memory of our ancestors. They tell the history of the town of Prestonpans, and of the baronies of Prestoungrange and Dolphinstoun in particular as seen from the 21st Century. The programme began in earnest after September 2000 when Karl Schutz, Originator and Architect of the Chemainus Mural project and the founder of The Global Association for Arts Tourism, visited the Barony with Doris Bucklin from 29 Palms California, to explore twining the two areas in an exploration of what Arts Tourism might have to offer for Prestoungrange.
PRESTONPANS, SCOTLAND, UK