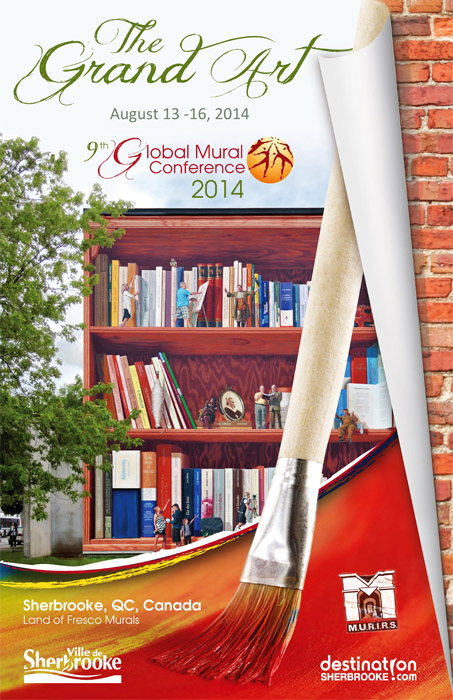 SHERBROOKE, QUEBEC, CANADA
9th Global Mural Conference (2014)
www.murirs.qc.ca
Born from its passion for the city of Sherbrooke, the nonprofit organization MURIRS was created in 1999. Its mission is to promote the artistic, historic and cultural value of their town, in creating monumental trompe-l'oeil murals, thus encouraging social solidarity. Their aim is to improve the urban decor and developed a touristic attraction, that animates the streets as an open-air art gallery. The Sherbrooke Bicentennial in 2002 was the springboard for MURIRS's first mural. Today, Sherbrooke exhibits more than 16 murals that, along with more or less 50 public artworks, make Sherbrooke the queen of the Eastern Townships. In 2014, the organization undertook the first mural art symposium in Quebec called S.A.M.S. (Symposium Art Mural Sherbrooke).